We have a big year planned for 2018. As we put together Gr Ch Germanicus Arko to Germanicus Deardevil & Gr Ch Germanicus Arko to Germanicus Diamond, this will produce some lovely liver and white and Solid liver puppies..... We are also planning on a first litter of puppy when Ch Germanicus Andromeda (becomes a Grand Champion) to some lovely imported semen.
Lots to look forward to in 2018. If you have any enquires please email goodkam@hotmail.com.au or call me on 0412 705 917 for more information.
Photo below with my girls at 12 days old.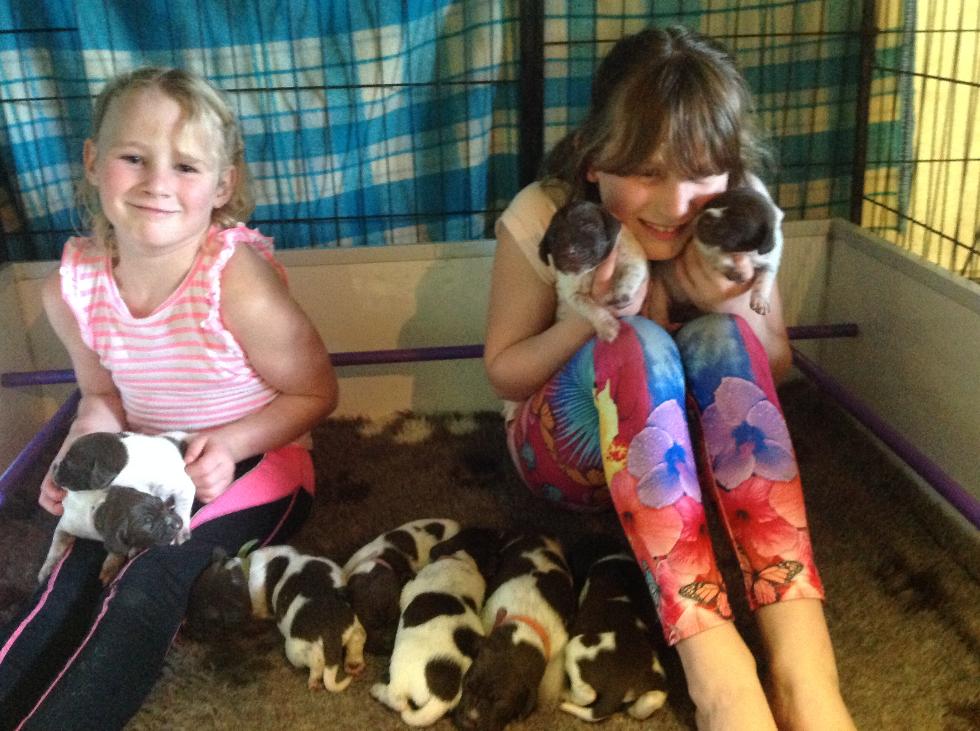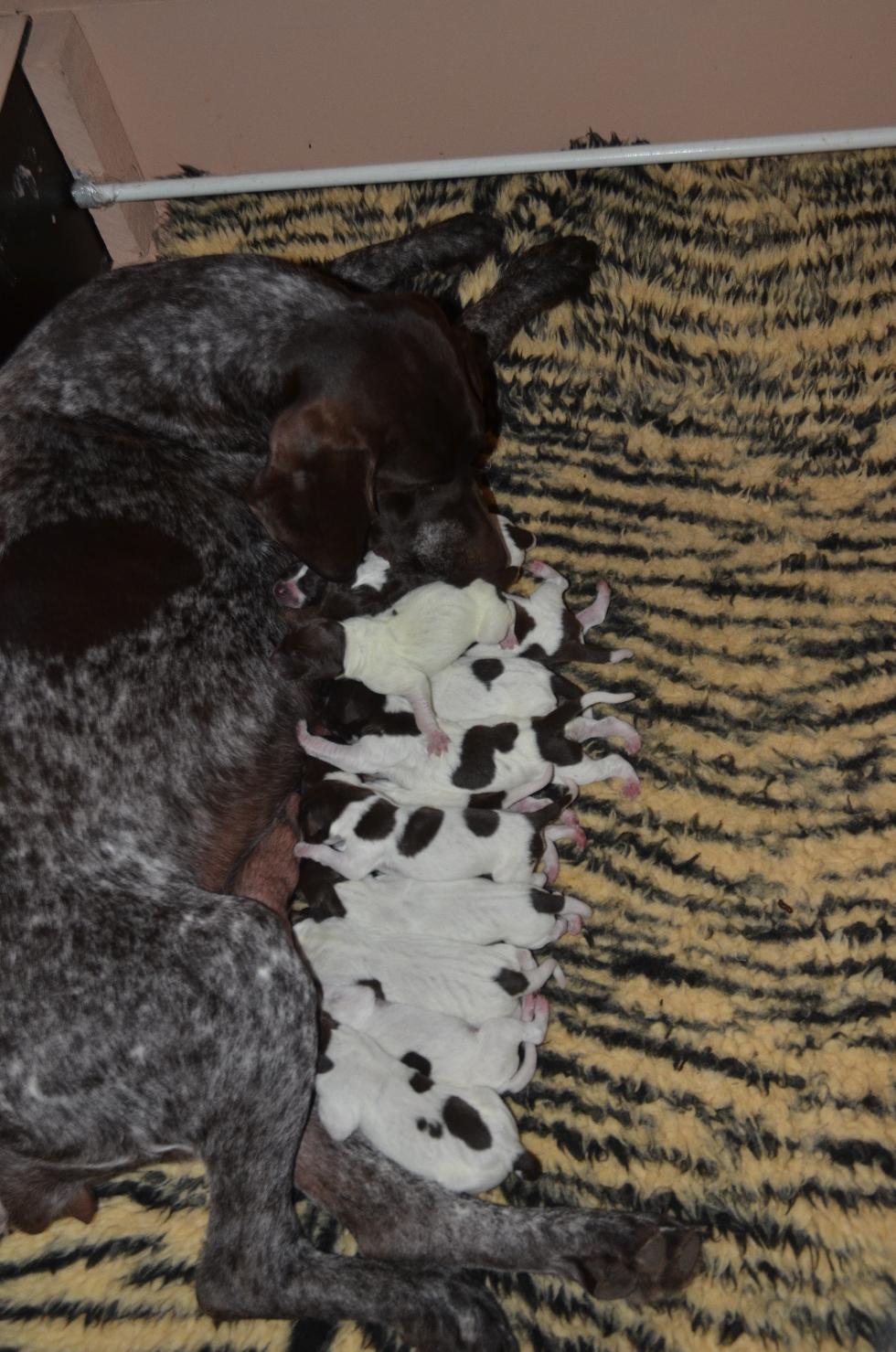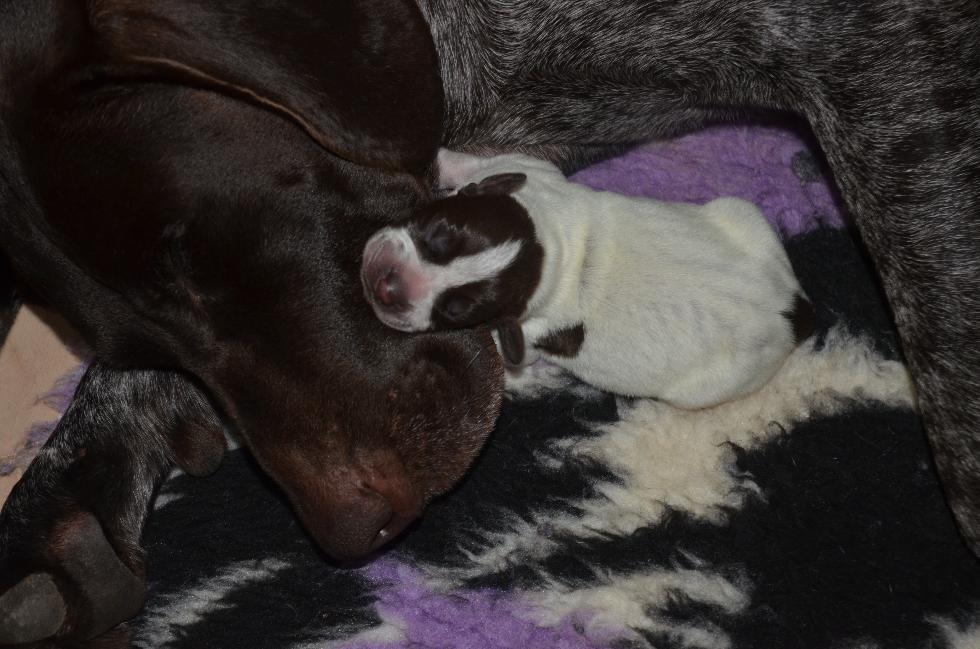 Below is 2 girls at 8 weeks playing with my 3 year old daughter.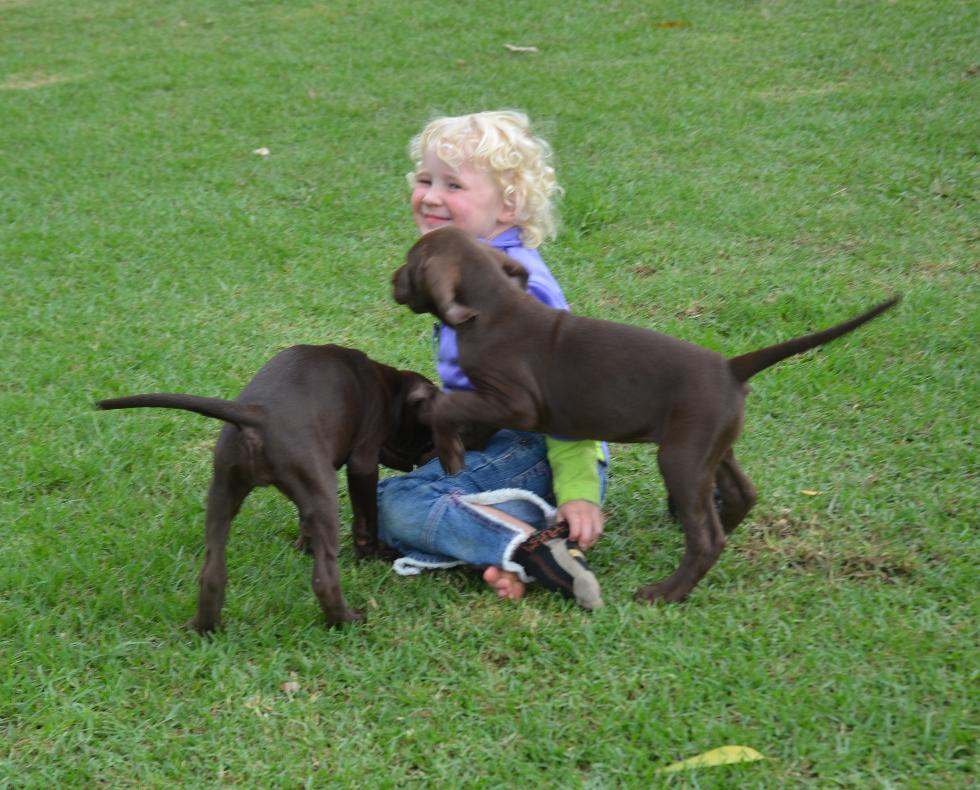 Below. My 3yo daughter with 2 of our puppies and below that is a photo of "Sexy Man".