We have a big year planned for 2018.
Puppies are due on or around 2nd June with daddy, Grand Champion Germanicus Arko to Heiderst Sailors Princess. Let me know if you are looking to add a new member to your family. Both dogs are beautiful family dogs and we look forward to meeting you and your family soon....
Also we will be putting together Gr Ch Germanicus Arko to Germanicus Deardevil & Gr Ch Germanicus Arko to Germanicus Diamond, this will produce some lovely liver and white and Solid liver puppies..... We are also planning on a first litter of puppy when Ch Germanicus Andromeda (becomes a Grand Champion) to some lovely imported semen.
Lots to look forward to in 2018. If you have any enquires please email goodkam@hotmail.com.au or call me on 0412 705 917 for more information.
Photo below with my girls at 12 days old. - All puppies have lots of human (children especially) contact.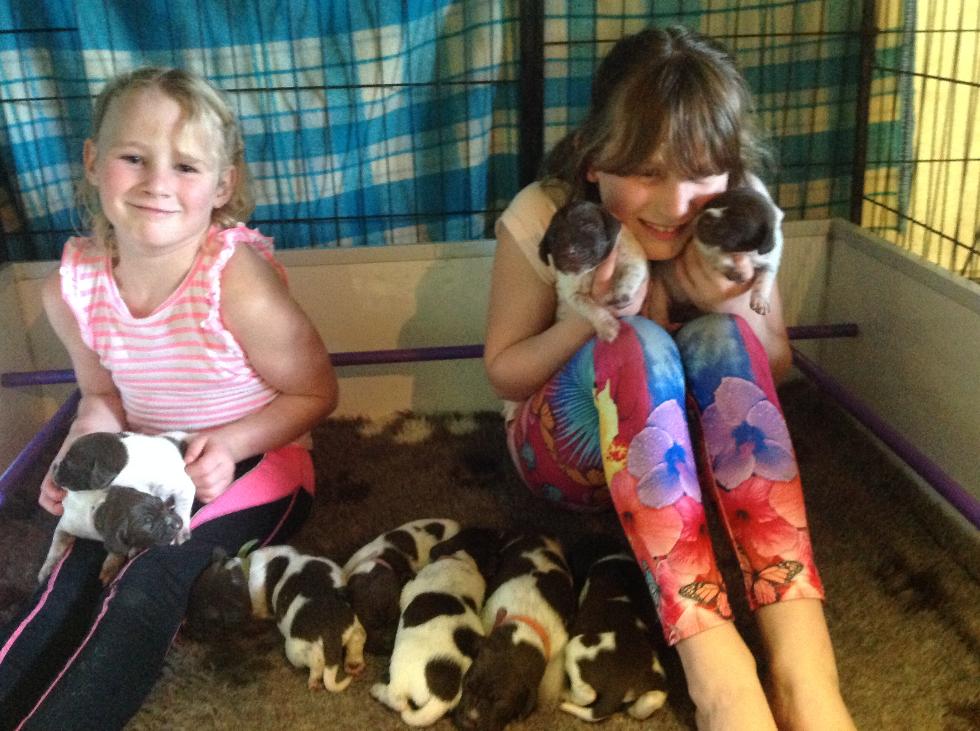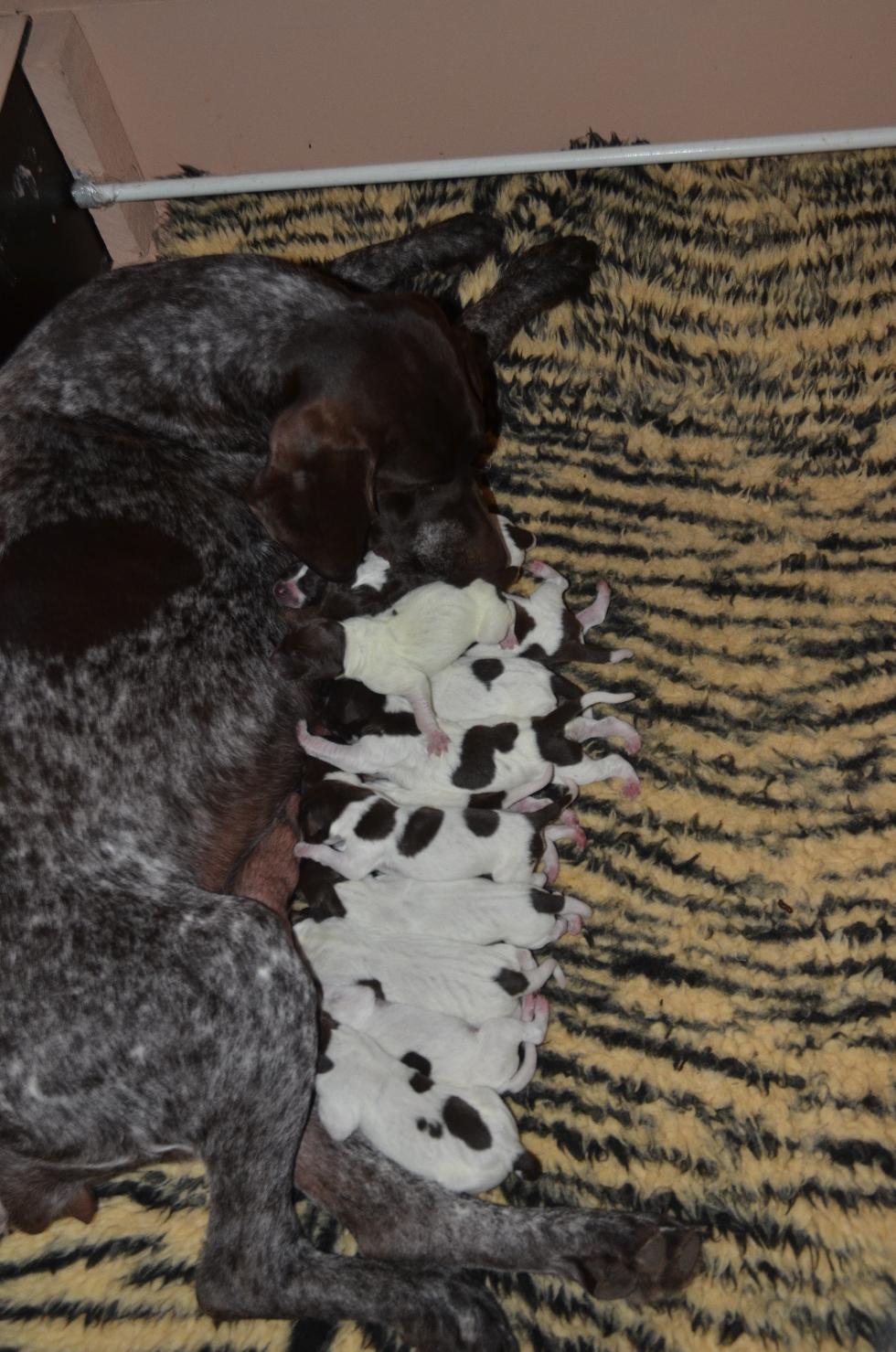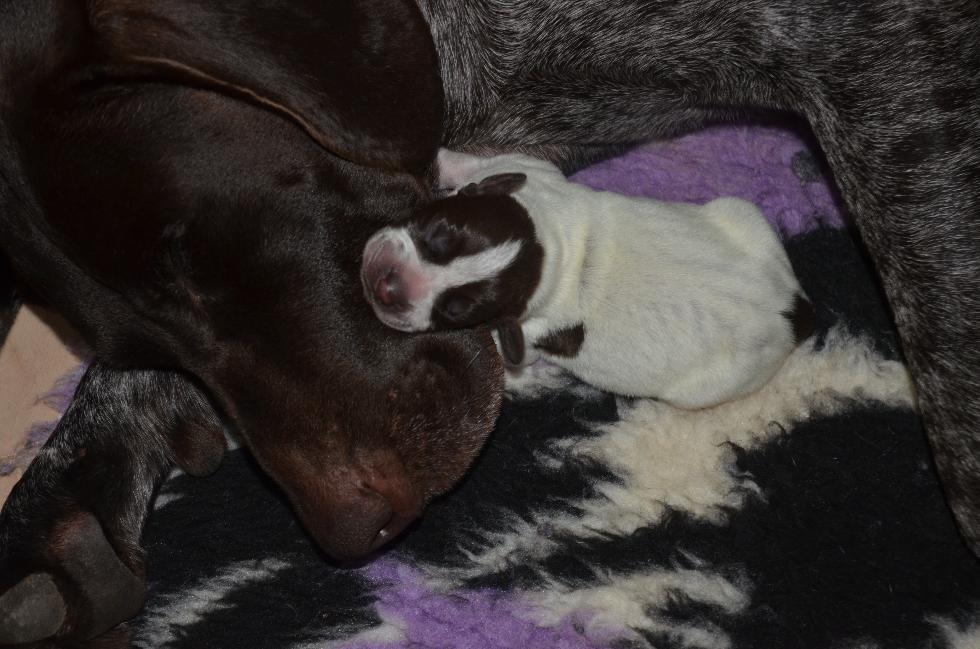 Below is 2 girls at 8 weeks playing with my 3 year old daughter.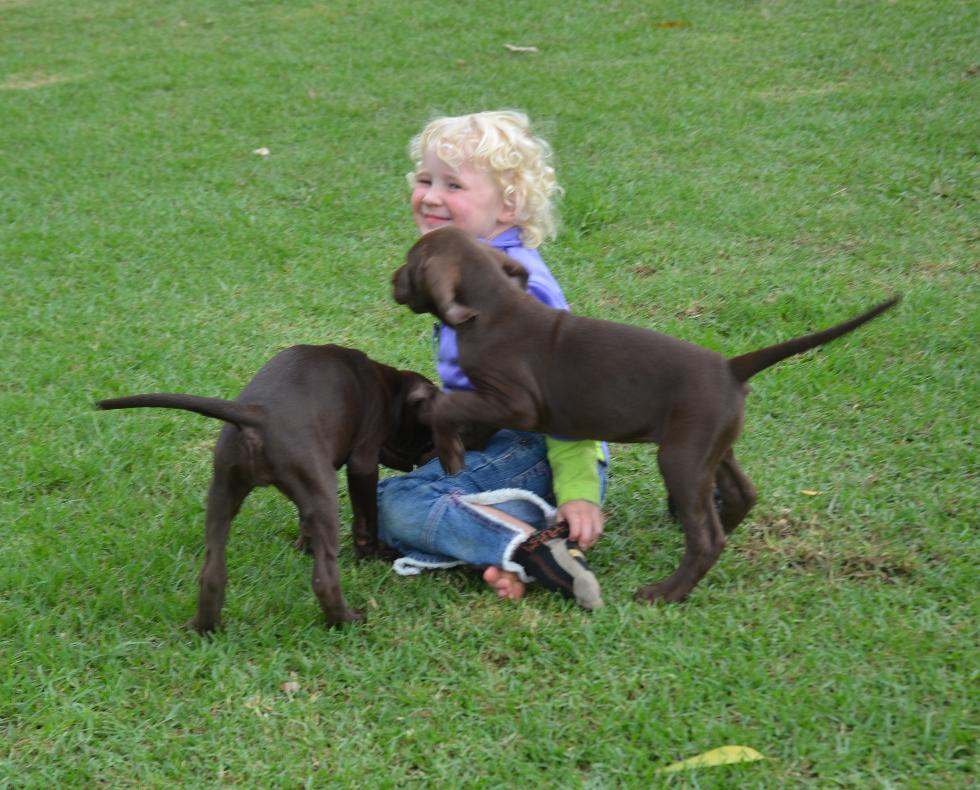 Below. My 3yo daughter with 2 of our puppies and below that is a photo of "Sexy Man".